A collab is served
The latest installment of ITO KISH's Design Collaborations that started since the designer re-opened shop in March 2020 presents the ITO KISH X Rajo Laurel Design Collaboration series 2023-24. A collab founded on friendship and an inherent love for design, Ito and Rajo go way back. In 2003, Rajo became anartist-in-residence at Ito's then Greenbelt store where the fashion designer showcased a collection of throw pillows that exemplified his talent for curating and handling fabrics. The two have since became good friends for many years and on December 2021 during the fashion designer's visit to Ito's store, an idea
for an exciting new collab was born.

Marrying home and fashion, the creative collaboration resulted in tablescape exclusives that make for beautiful dining settings. Available in five colors, two table mats— one riddled with constellations that reimagined Kish's Rosario candelabra and the other, a kaleidoscope-like print of ITO KISH Josefina lounge chair, playfully add visual interest when laid out for dinner set-ups. KISH's candelabra is also used as fine embroidery in a set of table linens that include placemats, napkins, and coasters. This comes in two colors blue and gold.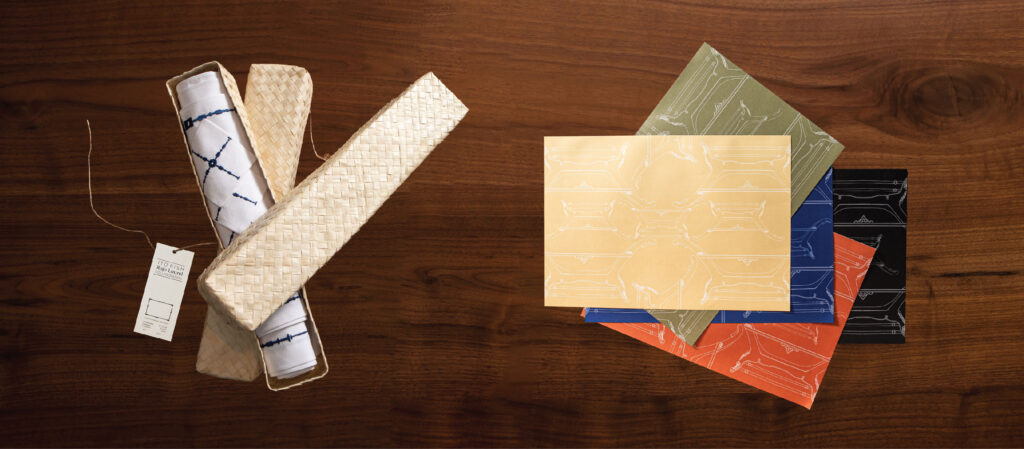 "Rajo and I really loved collaborating on these pieces as we both love to entertain guests. These are timely home items as well for dinners and special gatherings", Ito Kish explains. The collab with Rajo Laurel is the first of three exciting design partnerships of the ITO KISH's Design Collaboration series that
will also features Federico de Vera and Toyo Eatery.

The collection is available in-store and online at itokish.com and rajolaurel.com beginning March 10, 2023.