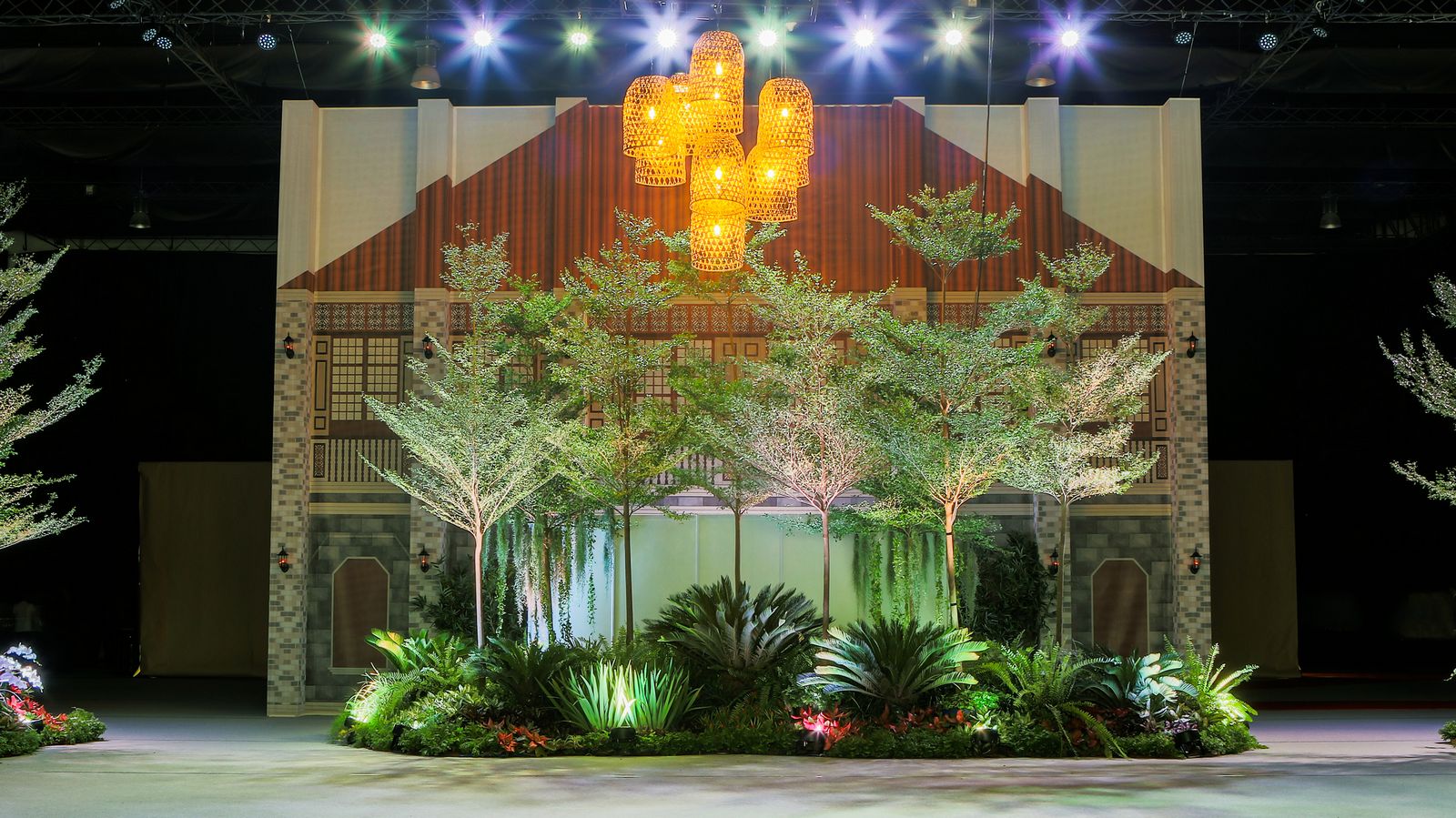 I was asked to be part of the creative team for the  ASEAN Summit welcome dinner, and you bet I was excited! With over 20 heads of states in attendance, I knew the world would be watching. As a designer, I welcomed the challenge.
My task was to design the lobby and Hall 1 of SMX, the event venue. Hall 1 is a huge space of about 2,750 square meters. Here, all the heads of states and their spouses would come together, before proceeding to the main banquet hall.
To begin, I constructed a gazebo from craft paper. This was used as the holding room for all the heads of states before they proceeded to the night's event. They were welcomed by President Rodrigo Duterte, in front of a bahay na bato. This was actually a structure about 8×12 meters, which I had built to look like the facade of one of the traditional Filipino homes. I let myself be inspired by the past here. Afterwards, everyone was led to an outdoor garden lush with trees and other greenery. This space represented the present, with our current focus on the environment and the pressing need to protect nature. To complete the ensemble, I needed to represent the future. A surface dotted with parols did this. It was used as a backdrop for the family picture of the heads of states with their spouses. The images made here represented everyone working together, building a bright tomorrow.
It has been a fulfilling project. And one that has filled me with Filipino pride. Looking forward to the next 50 years of ASEAN!