Sagrada

_________
Sagrada
Behold the Divine
I do not remember the first time I became fascinated with Urnas or better known as home altars. But maybe I can trace that to the fact I was raised as a catholic in San Pablo City and that I was a very religious kid.  We attend mass every Sunday, Novena on Wednesday and mass during first Fridays. In all the cathedrals I have seen here and abroad, You look at the huge beautiful ornate altars and that always fascinated me.
Through the years I started appreciating the Urnas, they suddenly became very prominent to my appreciation of religious artifacts. When I went to Bohol, I saw a few  and regarded them as merely stands for Santos, during Good Friday processions in my home town, I am always reminded about religion and I see the ornate details of the carozas which to me were always a direction back to the altar and the spiritual power it gives us all.
Over a  year ago I decided to buy my first Urna  and that was the time I really got inspired to design SAGRADA, my own take of the Urna made of mirror with etching for the modern times. I am happy that I am releasing the first limited 30 signed and numbered SAGRADA Urnas during ARTEfino fair that I will be curating this August 25-27 at 8 Rockwell Penthouse.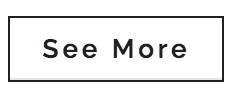 Cheers!