So What is Next?
---

---

________
So What is Next?
We officially closed the ITO KISH showrooms (KISH Stories and ITO KISH Home) two weeks ago.
People have asked me what is next. I have no plans to open a store as of now but I will be honest that I am already missing having the freedom do arrange things. But will be busy, as I have started curating a Christmas & Home collection for Robinson's Department store that will be out early October. Since early this year, I took the responsibility of Creative Consultant for Visual Merchandising, Home and Store planning.
Exciting consultancies and design opportunities have found their way into my agenda this year:
From the organizers of the best craft fair in the country comes ARTEFino which will be on August 25-27, 2017. I am thrilled that they have asked me to curate their first event, which will feature products ranging from textiles, baskets, jewelry, clothing, furniture, bags, pottery and home accessories. With over 70 carefully selected exhibitors, the fair will be a tapestry of our Filipino heritage, a visual representation of the best craftsmanship our islands have to offer.
For two consecutive years I will again be curating the second edition of Exclusively by Hand, happening on the second week of September in Tokyo, Japan with over 10 Filipino brands presenting their new collection, inspired by the mastery of indigenous crafts, and creative ways with raw materials. Also, the Department of Trade and Industry selected me as the Brand Ambassador of GO LOKAL! a retail concept store showcasing quality and innovative Philippine products crafted, designed, and produced by the country's micro, small, and medium enterprises (MSMEs). I will be curating the products and the over all look of the retail outlets and pop-ups.
Finally, our two interior design projects, one a penthouse unit in Madison Avenue in NYC with a 360 degree view of the city that doesn't sleep, and the other, our first Davao project the Azuela Cove visitor center, a Sustainable Estate of Ayalaland and Alcantara Group will be done by end of the year.
To those who will miss our retail presence, you can still purchase my ITO KISH HOME collection online. I am always available to help you with your Interior design requirements & digital marketing.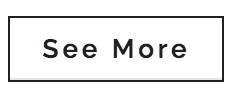 Cheers!