Final Days

________
Final Days
Now is the time to visit ITO KISH before we close our showroom.
KISH opened in Glorietta 16 years ago. During all that time, we closed the store for only a handful of occasions, and each time was for major reasons. We were either transitioning to a new space or a renovation was in the works. Even when KISH Greenbelt closed, the new space at the LRI Design Plaza was up and running in less than 3 months.
I feel that I have been allowed to do so much during those 16 years, and I am very grateful. For almost a year now, I have been asking myself, what else do I want to do? So many what-ifs have been running through my mind!  All the soul-searching has led me to realize that what I really want to do is take it slow.
Soon, our 500 square-meter showroom will close its door definitively. This time, we are closing for a transition that is internal, and the renovation will be of a personal nature.
I want to take a few months off, complete ongoing interior design projects, spend time with family, travel more, read broadly, and maybe even go back to cooking. Yes, I can cook!
With excitement, I am announcing that the ITO KISH showrooms will officially close its doors on May 22, 2017. After this date, you will find the ITO KISH pieces online, which will remain open for business.
 The good news for you is that beginning May 13, we will go on sale. Everything will be at a 50% discount, except books, a few marked down items and ITO KISH HOME off the floor pieces at a 25% discount (20% discount on new orders).  Now is your final chance to visit our showroom and pick up that piece that you have been eyeing. Store hours will be 11am-7pm during sale week. Strictly no reservations will be accepted.
Will I be reopening the shop any time in the future? Somehow, given how much I love retail and design, I am sure of it. But now is not the time to be talking of the future. My goal as I take this break is to just live in the present.
I'll be in touch.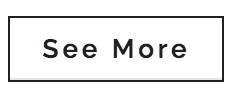 Cheers!