5 Years of the Gregoria

________
5 Years of the Gregoria
Be one of the first to get your hands on the Gregoria Mini.
The Gregoria was launched March 14, 2012 during the 55th edition of Manila FAME in SMX Manila, Philippines. It was part of the Baluster collection and my first time to seriously design furniture. The piece was named after my mother Gregoria, and the rest of the collection after her five sisters (Concesa, Flora, Francisca, Romana, and Elpidia). It was my homage to my Inay.

The Gregoria was awarded a Katha Best Product Design for Furniture during its launch. In that same year, Gregoria won a Silver A' Design Award in Como, Italy. On November 2014, it graced the opening page of ELLE Decor USA's What's Hot List (Dispatches from around the World of Design). In the five years since its launch, the Gregoria has become iconic and defined me as a furniture designer.
(Gregoria Mini at Palais Royal, Paris)
In celebration of its 5th year anniversary, we are launching a limited edition of our Gregoria chair. This time it can go right on top of your table or bookshelf. Carry it anywhere you go, because this is the Gregoria Mini edition, produced using 3D printing technology to capture its fine details.
Every Gregoria Mini will be numbered, signed, and just 19 cm tall when enclosed inside an acrylic case. It is available in limited pieces, and in your choice of black or white. To reserve your Gregoria Mini, simply send us an e-mail at info@kish.ph today.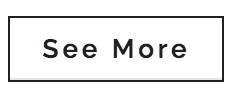 ________
The Basilisa in Town & Country U.S.
In the April 2017 issue of Town & Country Magazine's U.S. edition, Filipino design takes the spotlight, and basking in this light is our Basilisa bench.

Here, ITO KISH Home is named one of three artisans to watch from the Philippines, "Furniture designer Ito Kish launched his eponymous collection in 2012. The Basilisa bench (above) highlights Philippine form, featuring five unique rattan weaves from various regions around the archipelago."
It's an honor for us to represent Filipino design on the world stage. Come by our store and see more of these world-class Filipino pieces up close.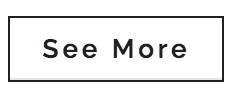 Cheers!