Reinventing Holiday Delights

________
Space and Interiors
Our living room causes more traffic than anywhere else in our home. Picking the right sofa and pillows will be one of the biggest decisions someone could make.

(Florence A & Florence B)
When picking the right sofa for a living room area, I always make sure to consider the comfortability, quality, and design of the piece. If you're someone who enjoys watching movies on a cozy, comfortable couch from the comforts of your living room, then consider the sofas from KISH.

(Berlin 3)
Taking influence from an organic modernism style, I very much recommend Florence A and Florence B. Both use cotton velvet fabric upholstery, with a plywood carcass, brass legs and complementary back cushions. Another great option is the Berlin 3 model, featuring an American walnut base, cotton velvet upholstery, plywood and solid wood frame- the perfect fit for a clean and minimal style living room. These three couches add a sense of warmth to the typical concrete-and-glass modern interior, and gives you a great deal of physical comfort.

(Mykonos Cushion)
Having a pillow to support your back on the sofa is a must. Not only does it hold up your posture, but it also adds an extra dramatic flair to any plain-looking seat. In line with these, I've included the Mykonos Cushion throw pillow in our holiday collection. Patterned with a Greek-inspired linear design in black and navy blue, these pillows make an excellent match with any neutral or bright themed living room.

(Batik Tulis Pillows)
You can spice up your living room with our hand-drawn Batik Tulis Pillows. The varieties are inspired with coastal batik patterns. The designs are inspirited from a wide range of cultures, thus giving your space a pinch of the old tradition, festivals, and religious ceremonies.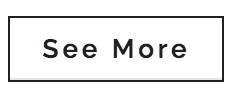 ________
Gift of Reading

Stressing over the perfect gift for your kids? No worries! I've preselected a handful of books from our holiday collection that are enjoyable for both children and adults alike.

(This is Not a Book, Can I Eat That?)
Depicted using an accordion-fold format, Animals are Delicious is a children's book collection with three different volumes. Explaining the different food chains of the animal kingdom, the series features multi-dimensional art with bright visuals and pleasing text, making it easy for children to comprehend.
This is Not a Book is an excellent interactive book, containing illustrations that challenges young readers to use their imagination as they transform the book into a laptop, a pair of hands to clap, a piano, or a toolbox.

Blue & Other Colours is a take on art and creativity, featuring Henri Matisse's colour palette. It contains one artwork per page, beginning with playful focus on the color blue, and returning to it as a familiar, refraining thought all throughout.
For the adults, Harold's Hungry Eyes is a great pick. It is a stylish depiction of the life of a food-obsessed urban dog. It has a hint of humor that the readers will find quite amusing.

Can I Eat That? is a book fit for children and adults for its interesting content. It is a whimsical yet factual series of questions and answers about the things we eat, and don't eat. With a humorous sense of writing and stylized food facts, this book will inspire young readers to taste something new.
Children have much to learn from books. Give them the gift of reading this Christmas, while allowing them to have fun at the same time.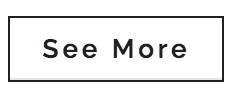 Cheers!