I Believe
________
A Season to Believe
What makes a true Christmas celebration? Is it the bright, star lanterns, the pine trees decked in tinsel, even the warmth of a family potluck? For KISH Stories, besides the seasonal ornaments, Christmas is all about the power to say, "I believe."
Believe in the awesome beauty of the holidays, as KISH STORIES transforms its showroom into a wonderland of classic jewel-toned novelties and glittering accessories from its Christmas collection. Be swept away by enchanting gold, silver and gem-hued baubles, green fir trees, and jewel-encrusted ornaments amidst twinkling lights.
Believe that this is the season to be happy, thankful, loved, humble, kind, and blessed.
KISH Stories will host a special celebration to launch the Christmas collection for friends and patrons. In the tradition of Christmas gift giving, over 50 surprises await the invited guests. They will definitely enjoy the whole experience and share it to inspire other people with what they believe in.
Are you all excited to receive the invitation? Share us your excitement through social media and hashtag #itokish #kishstories.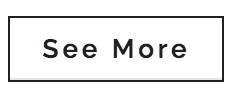 ________
I'll Take Manhattan

There are as many styles as there are individual apartments on Fifth Avenue in Manhattan, but through the decades, the mention of the places has come to evoke tradition, pedigree and polish acquired through the years.
Location is crucial to the look. With MoMA, the Guggenheim, New York Public Library, Rockefeller Center, St. Patrick's Cathedral and the Empire State Building for neighbors, expect high-rise apartments apartments with very large floor areas, classic architecture, and stunning views.

Although more and more contemporary artworks are finding their way here, the majestic Edith Wharton quality of these stately Upper East Side mansions has not disappeared altogether.
'Old money' family heirlooms, art collections, antiques and modern furniture, signifiers of one's social standing make up the heavy ingredients of this look.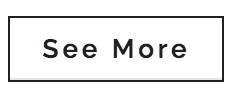 Cheers!