Believe in the Magic of Christmas
________
KISH STORIES' Holiday Glimpse
The celebration of Christmas in the Philippines is known to be the longest, drawing out the cheerful festivities during the entirety of the 'ber months.
Even as early as September, I already begin to notice a flurry of people out and about, getting a head start on their Christmas shopping. It's always a huge scramble to purchase gifts and grab the best decorations for one's home.
This year, I give people a hand in their Christmas decor shopping by transforming the KISH STORIES showroom into something out of a fantasy. Using specially sourced pieces from Europe, the store becomes a colourful display of jewel-toned ornaments and striking fir trees. I especially love how all the different wreaths – embellished with pinecones, ribbons, and beads – contrast elegantly with the gold and silver baubles, while faux diamond-encrusted trinkets top off the whole collection.
I personally selected each item with great care, to ensure that the collection would create the perfect balance of elegance and Christmas cheer.
People like me who love having their residences looking beautiful and elegant for the holiday season will surely love my new Christmas collection. Set your homes ablaze with brilliant lighting, evergreen fir trees, tinsel, and ornaments decorated with reindeer, angels, and beautifully patterned snowflakes, all from KISH STORIES.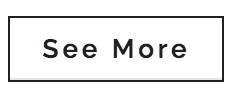 Cheers!