Endless Celebration
________
A Warm Filipino Welcome
ITO KISH HOME welcomes Manila FAME delegates with a special in-store exhibition.
Prior commitments may be preventing ITO KISH HOME from participating at Manila FAME 2016, but the brand is welcoming international delegations, as well as the general public, with a special in-store exhibition.
It's a small yet comprehensive exhibition of the award-winning and popular pieces, and the store environment provides an excellent context for viewing and discussing them in detail with the team.
The in-store exhibition will highlight 'classic' collections Baluster, Basilisa, Rodolfo and Santamaria, as well as more recent designs B-Luxe, Kristina, Arellano, La Union and Binhi.
The ITO KISH HOME showroom is located at 233 Nicanor Garcia Street, Bel-Air II, Makati City. The showroom will be open at 10am to 7pm on the 2oth to 22nd of October. Interested parties can also contact + 632-896-8366 for appointments.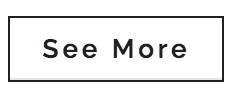 ________
Shining, Shimmering, Splendid Holiday

KISH STORIES Holiday Collection features the best pieces for a European-inspired holiday.
This year KISH STORIES presents Christmas in Europe, where our notions of traditional holiday decorating mostly originated. From Bavarian castles, to Parisian palaces, and English country cottages, our cherished images of Christmas homes have mostly been rich in detail, tinseled and candlelit, and garlanded in red, green and gold.
With especially sourced pieces from leading manufacturers and suppliers in Europe, KISH equips everyone who wishes to transform their homes into a special holiday wonderland. The KISH STORIES Holiday Collection brims with ideas for decorating the home, setting the holiday table, and giving gifts.

A selection of artificial pine trees, evergreen wreaths and garlands, traditional winter holly and ivy ornaments, bejeweled baubles and trinkets, ribbons, swags and many more are available. Creating special holiday vignettes turns into a joyous activity with ornate candleholders, picture frames, lamps, desk ornaments, mirrors, and small furniture pieces.

Gifts for the season, including books on interior design, children's interest, cooking, art, architecture, and fashion, are also on stock.
The KISH STORIES Holiday Collection will be launched on a special celebration for friends and patrons.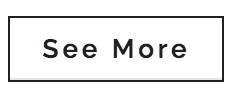 Cheers!