Untold Stories
________
BJ Pascual's Story Under the Tree
Stories are meant to be shared. It is an act in which people connect to others through life experiences and events.
A laid back afternoon of storytelling happened last 17 September on the very first Stories Under the Tree. BJ Pascual, our inaugural speaker is one of the youngest and renowned photographers in the country. He has done a lot of magazine covers, modeling jobs, and has released his own book. He started the talk through the 25 participants' introduction of themselves. He talked about his experiences, from where he started to how he strives hard to be in the industry.
Taking baby steps and setting small goals every time have made him become independent upon reaching his dreams. When asked after his storytelling of what makes him a unique fashion photographer, he answered '"a lot of people can study lighting but the most important thing is to have a vision… that will separate you from other photographers."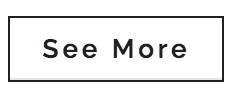 ________
Design Conversations

Our Chief Visual Storyteller has gone beyond telling his story through his furniture collections. This month of September has been a busy month for him, telling his life story through words.
Ito Kish was invited by the Robinsons Department Store to have a talk during their Visual Merchandising Assembly. He shared his story and experiences in the art of visual merchandising.
After Robinson's talk, he was also invited by CNN Philippines Life on the panel discussion "The We and I: Stories Beyond the Page," together with other artists from different fields: photographer Shaira Luna, filmmaker Jade Castro, fashion educator and painter Mark Higgins, and graphic designer Dan Matutina. Ito Kish talked about the root of the designs for his collection, mainly stories of the Filipino culture, indigenous people, and his family tree.
"Silya," a furniture design talk organized by Mapua Industrial Design Society, welcomed Ito Kish as a resource speaker together with industrial designer Gabby Lichauco. He primarily focused his talk with his life story and him as a designer. He inspired the students to be passionate about their craft. The seminar was a good jumpstart for the aspiring fresh graduates of Mapua industrial designers.
Recently, Ito Kish was invited to be the key speaker at the ASEAN Craft Trend in Chiangmai Thailand, bringing jointly the region's top creative experts on craft. Other speakers were Ms. Seangrawee Singhawiboon from SACICT (International Craft Design Center of Thailand) and Mr. Jeremiah Pitakwong (Editor in Chief of Baanlaesuan Magazine aka. House and Garden). One of the main objectives of Craft Trend is to preserve the craft and pass it on to the next generation. He talked mostly about the identity and culture of Filipino craftsmanship and his work experience as a designer.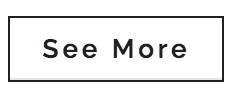 Cheers!