Kish is Live Now

________
Your Own Message, Loud and Clear
ITO KISH launches new service unit to offer baseline corporate communications and design services

This month of August, we are launching a new division called KISH LIVE that will provide baseline corporate design and communications services. KISH LIVE will initially, offer design services for collaterals, including, logos, brochures, business cards, etc., as well as development and management of corporate social media accounts.
We will develop our clients' social media from ground up according to their brand identity and brand story. The same approach will guide their provision of corporate collateral design. The idea comes from our own experience in successfully designing our collaterals and managing our social media accounts. Our website, www.itokish.com, consistently provides useful and timely updates of our commercial activities. Our logos and collaterals have also drawn recognition from the design community for "consistency, elegance, and reflection of the company's essence."
We have benefited greatly from our proactive approach to social media management. Our clients are "very satisfied" with our posts on Facebook and Instagram. The company's social media, in addition to its monthly e-newsletter, have been sharing not only store promotions and activities, but also design trends and professional tips.
Our aim has always been to help our clients tell their own story. This is yet another way of doing that. Let us help you make your story come to life.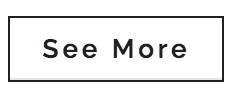 ________
New Beginnings and Surprises

Since we have re-opened our humble home, our new story comes with new beginnings and new surprises. First, Ito Kish has been part of the New PH: a roster of game-changing and global Filipino under Mega magazine. Second, Ito Kish has appeared on the cover of Southern Living in the month of July, showcasing the company's chief storyteller's journey as a designer. And third, ITO KISH has been featured for over four different magazines for the month of July.
Our company is in deep gratitude for the overwhelming new achievements that we have gone so far. And speaking of new, something new is coming your way. KISH LIVE will help you tell your own story, and transform it into a new beginning and new surprises.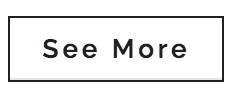 Cheers!